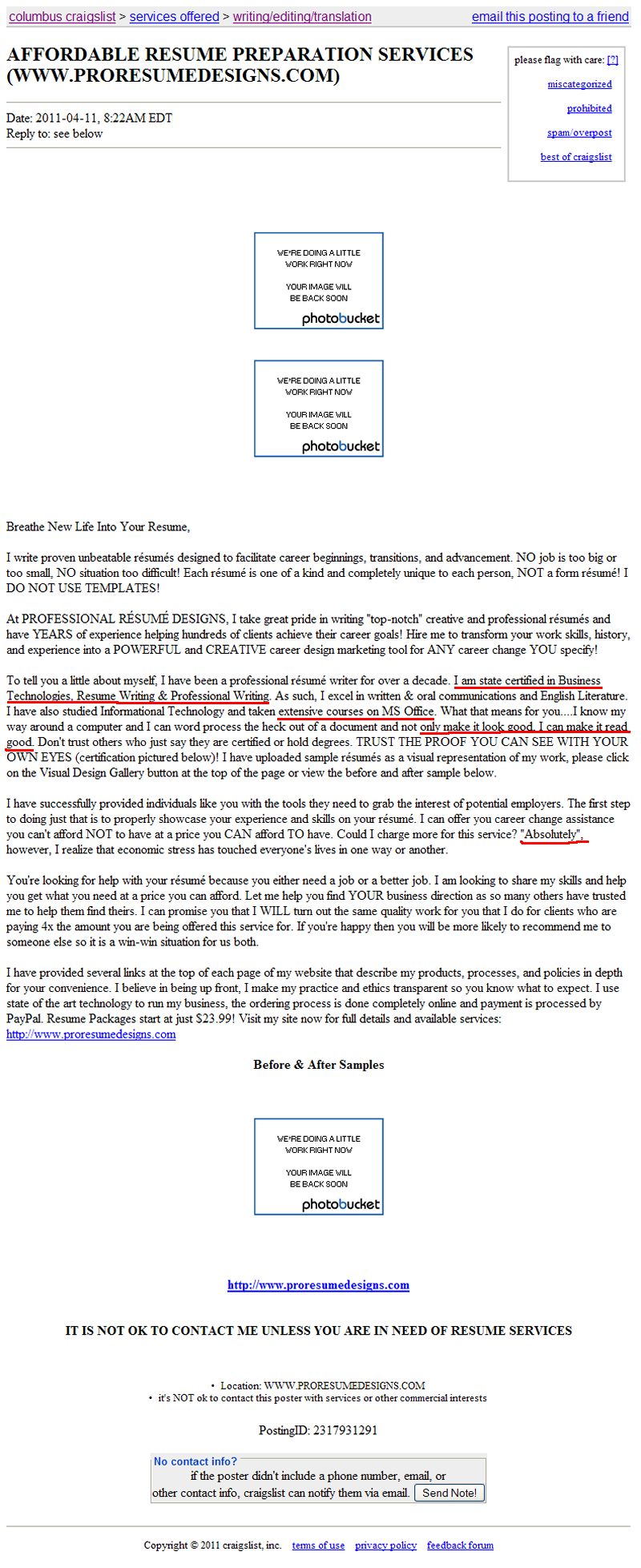 Here is a Craigslist advertisement for Affordable Resume Preparation.

This service promises that they can:

not only make it look good, I can make it read good

Make it read good?

Perhaps the author ought to give back all the degrees he brags about holding.

Speaking of those degrees, look at this sentence:

I am state certified in Business Technologies, Resume Writing & Professional Writing.

The above sentence is yet Another example of How you should capitalize Words that you want to Emphasize because, You know, those Words are Important and you want Them to stand out.