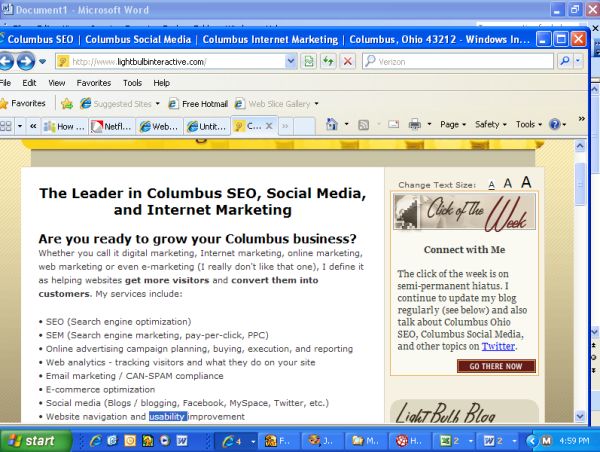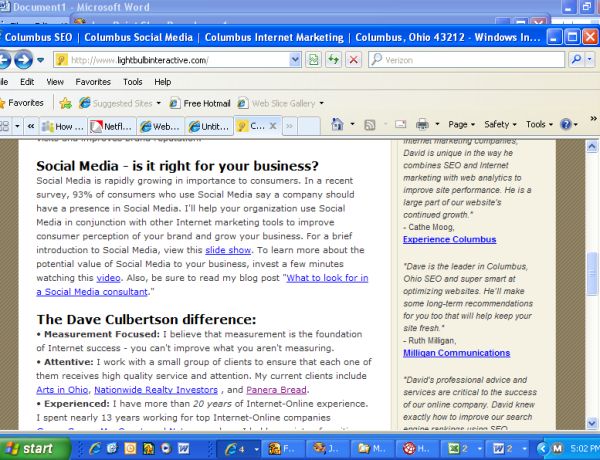 Here's screen shots from LightBulb Interactive, which proposes to offer bright ideas.
In his very first paragraph, the owner, Dave Culbertson, claims that his goal is:

helping websites get more visitors and convert them into customers.

So, um, how do you convert websites into customers?
Oh.
He meant that he wants to convert the visitors into customers.

Later on, while bragging about the Dave Culbertson difference and how attentive he is, he claims that his clients receive

high quality service

So, Dave....this quality service--just what, exactly, is it high on?

Oh.
How ironic.
Not quite attentive enough to catch this sophomoric grammatical error.

Speaking of grammatical errors, perhaps Dave can tell us why Social Media is capitalized. Is it perhaps because Social Media is an Important Concept and Important Concepts are Always capitalized because, you know, you want to Emphasize these Important Words.