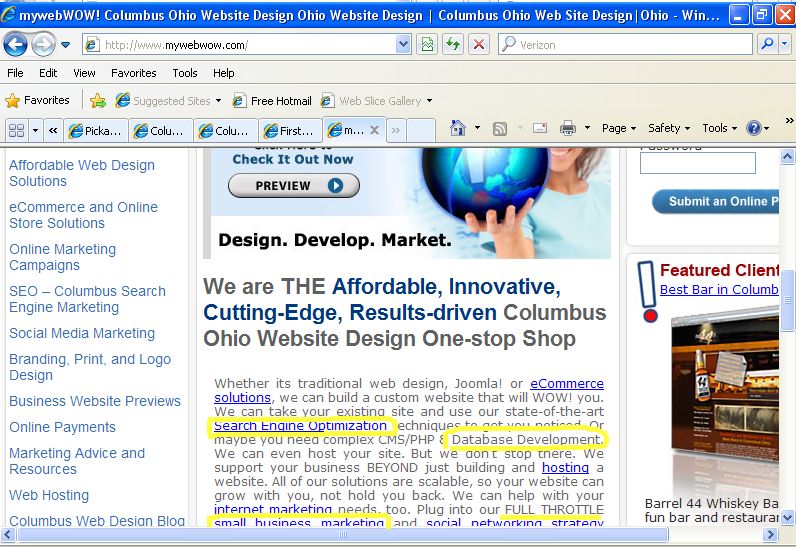 Here's a screen shot from My Web Wow. Don't have to work very hard to find sophomoric mistakes here. My Web Wow promises you:

full throttle small business marketing

So, this throttle marketing--what, exactly is it full of?
And the business marketing--just how small is it?


Their verbage doesn't make sense? No matter. You can discuss it in your social networking strategy....you know, the networking strategy that is social, too!