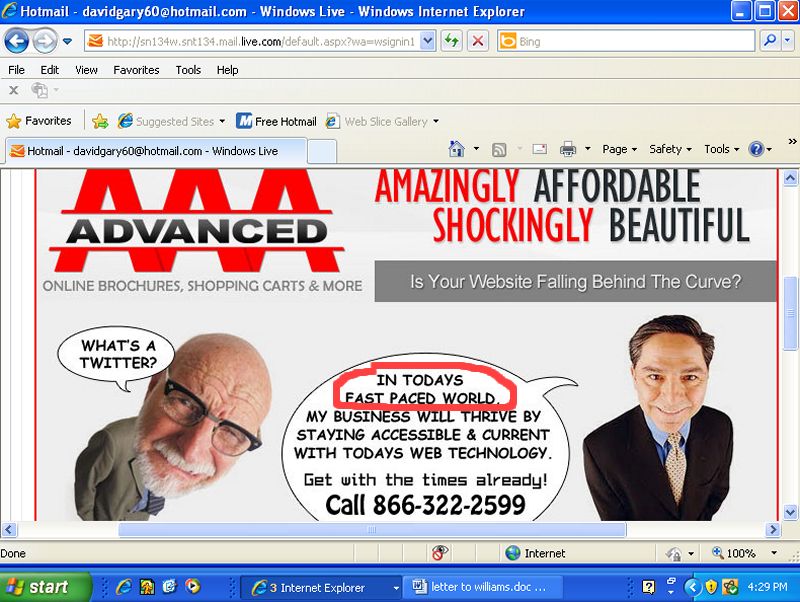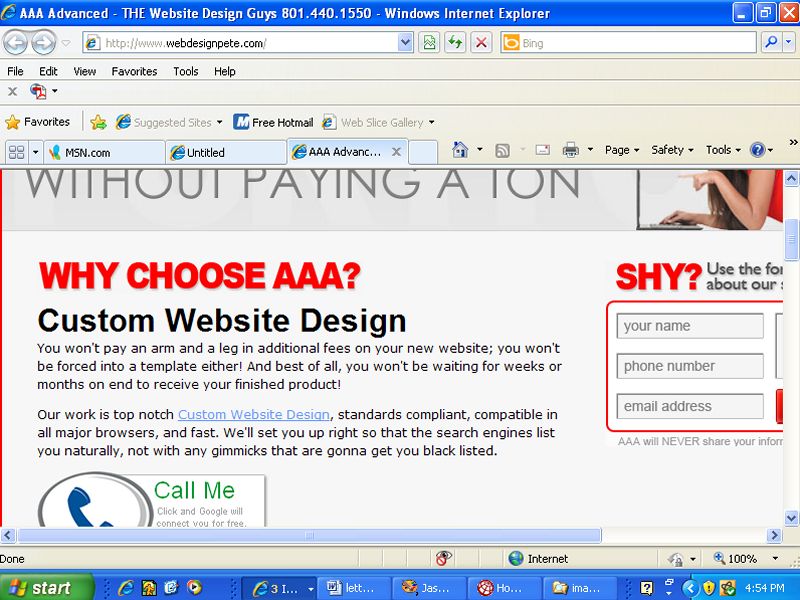 Ironic, isn't it?
This email from Pete's Website Design, which tells me that I need a new website, is filled with idiotic errors.

For example:
What, exactly is a paced world?
And, um, just how fast is it?

Oh. You meant a world that moves at a fast pace.

Not enough irony for you?

Zip on over to Pete's website, where he promises you

top notch Custom Website Design

What is notch website design?
And what, exactly, is it on top of?