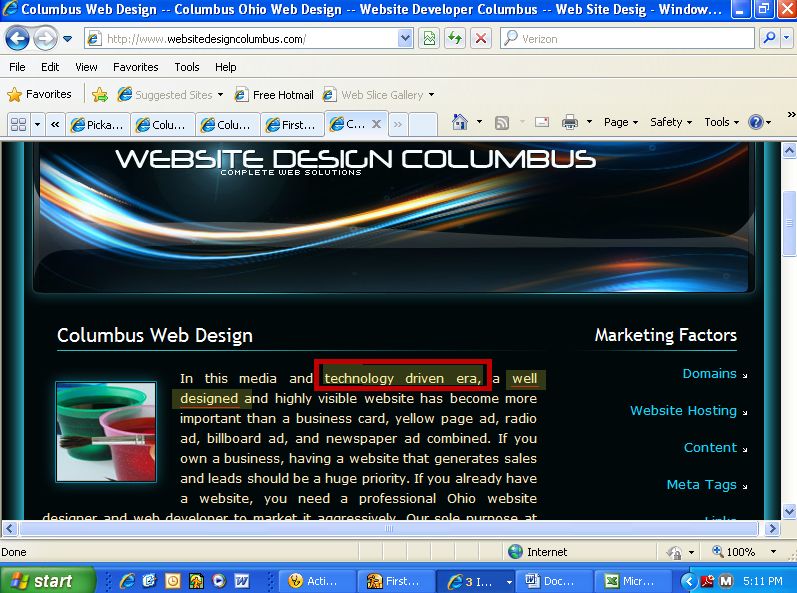 Here's a screen shot from Website Design Columbus. Their very first sentence talks about our technology driven era.

So, this technology era that we live in--what exactly is it driven by?

Next, they ironically talk about a well designed and highly visible website.

So, this designed website--just how well is it?

Ugh.
What sophomoric errors! Did they even bother to proof-read this? Even once? And these guys want to design your website!