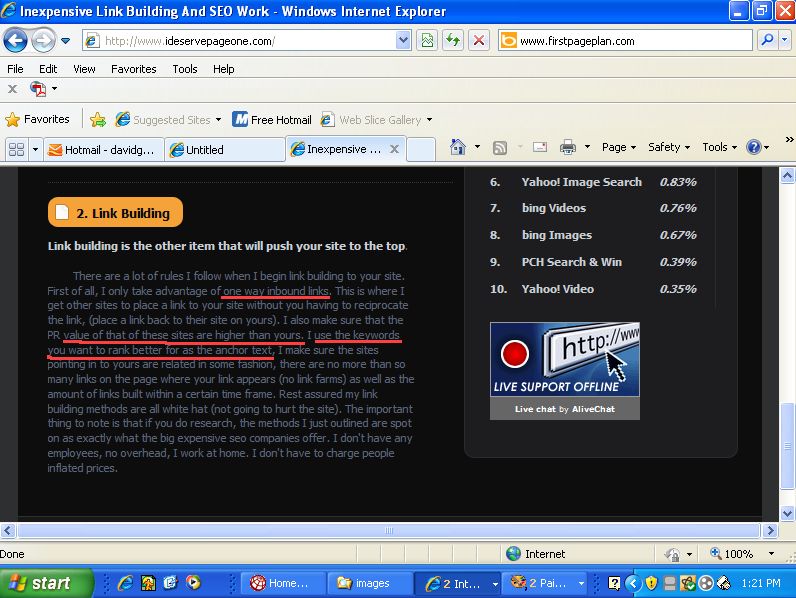 The fun does not stop there, however. Stroll over to Winston's website, where you'll find these gems:

one way inbound links

So what, exactly is a way inbound link?
Well, whatever it is, you only, apparently, need one of them.

And look at this:

...the PR value of that of these sites are higher than yours.

Right. That certainly display's a splendid command of English. As does this:

I use the keywords you want to rank better for as the anchor text

Well, I could go on, but you get the idea. Ol' Winston's press releases and articles must be, like, awesome, dude!